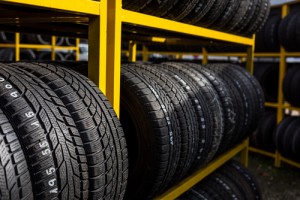 A court in Harris County, Texas provided relief to Michelin North America Inc. in a case involving allegedly defective tires when it threatened to issue a writ of mandamus in favor of the tire manufacturer. The Texas appellate court conditionally granted Michelin's request for the extraordinary relief on November 24, 2015, ordering a district judge to vacate an order granting plaintiff's motion to compel permitting an inspection and videotaping of the defendant's tire manufacturing plant. Although this Texas state appellate decision lacks precedential value beyond the state, it can be used as a guidepost for the type of arguments a court may find compelling when a manufacturer resists discovery regardless of venue.
In the underlying case, plaintiffs allege that rapid air loss in an allegedly defective tire caused a driver to lose control and veer into oncoming traffic, leading to a serious collision. The tire in question was manufactured at Michelin's Fort Wayne plant. The August 2014 collision resulted in the death of a driver of a nearby vehicle, as well as serious injuries to the occupants of the vehicle that crossed the centerline.
Michelin was sued for wrongful death under theories of negligence and strict liability.  Plaintiffs served discovery on Michelin requesting entry at Michelin's Fort Wayne plant to inspect and videotape the tire building machines shortly after the lawsuit was filed.  Michelin objected to the request for entry and inspection claiming trade secret privilege, undue burden, and lack of relevance. Michelin argued the evidence requested lacked relevancy because the first and second stage tire-building machines now produce different tires than those manufactured in 2011, when the allegedly defective tire was manufactured.
Plaintiffs filed a motion to compel the inspection, and Michelin responded filing a motion for protective order.  The trial court heard the motions and on April 21, 2015, granted plaintiffs' motion to compel access to the two tire building machines at the facility.  Michelin then quickly filed a petition for mandamus relief from the trial court's order with the court of appeals.
The appellate court reviewed Michelin's petition under an abuse of discretion standard, typically a very heavy burden for a party resisting discovery.  Under Texas law a trial court only abuses its discretion if it reaches a decision that is so arbitrary and unreasonable as to amount to a clear and prejudicial error of law. That said, the trial court is tasked with balancing the burdens and the benefits of obtaining discovery.
Michelin's arguments in its petition were largely grounded in Michelin plant manager Brian Peirano's affidavit. Mr. Peirano had worked at the Fort Wayne facility since 2006 and established in his affidavit that the two tire-building machines used to make the subject tire had been modified substantially since 2011.  In addition, Mr. Peirano also stated that allowing the videotaping of the two tire-building machines would cause a major disruption for plant operations.  Due to the location of the subject machines, an additional ten machines would have to be idled and a manager would have to be taken away from his usual responsibilities in order to accommodate this inspection.  These accommodations would result in a significant loss of production and revenue for the facility.
Within two weeks of oral argument the appellate court issued its opinion and concluded that the trial court abused its discretion by ordering Michelin to allow the plaintiffs access to the two subject tire machines at its Fort Wayne plant and the error could not be cured by appeal. The appellate court's order not only represents a victory for Michelin, but also for other manufacturers which may also face business disruption and the potential exposure of trade secrets associated with the inspection of its premises and observation of its manufacturing processes.