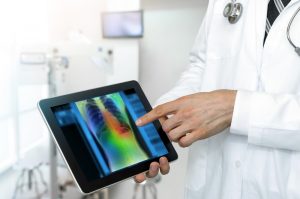 In the shadow of the FDA's new Proposed Regulatory Framework for Modifications to AI/ML-Based Software as a Medical Device, manufacturers are left to contemplate enhanced product liability exposure. AI-powered devices ingest new data and adjust accordingly – a feature that could result in entirely different products doing very different things than were initially approved.
If AI-induced changes result in an un-approved use, manufacturers could lose precious pre-emption immunity from liability gained through FDA approval, especially if the device later becomes defective.
Currently, federal law generally preempts personal-injury suits for FDA approved medical devices. Major changes to products, including to algorithms and software, trigger FDA review and necessitate re-approval. 
This poses particular concern because it is incredibly difficult to estimate at what point machine learning will result in a new product or exceed the scope of approved use.  The FDA recognizes this issue, stating in its discussion paper: "The traditional paradigm of medical device regulation was not designed for adaptive AI/ML technologies, which have the potential to adapt and optimize performance in real-time to continuously improve healthcare for patients.  The highly iterative, autonomous, and adaptive nature of these tools requires a new, total product lifecycle (TPLC) regulatory approach that facilitates a rapid cycle of product improvement and allows these devices to continually improve while providing effective safeguards."
The FDA is currently seeking comments on a regulatory framework for AI-based products which learn and adapt. The Discussion Paper and Request for Feedback can be found here: https://www.regulations.gov/docket?D=FDA-2019-N-1185.
Cozen O'Connor's Product Liability team is available to help medical device manufacturers navigate emerging FDA regulatory issues like this.