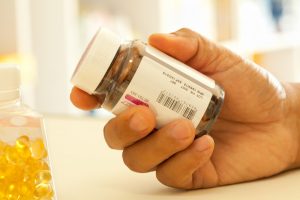 Often when we think of product liability we think of a product that doesn't function as intended and causes some sort of damage resulting in warning, design and/or manufacturing defect claims.  However, another important aspect is advertising.  The purpose of this post is to focus on one very important aspect of the false advertising case: scientific substantiation.
Historically, plaintiffs rest false advertising claims upon allegations that marketing claims are unsubstantiated and not supported by reliable scientific evidence.  A recent trend however, as demonstrated by two decisions out of California, suggests courts may not recognize a private right of action for false advertising claims arising out of alleged improper scientific substantiation.
On April 21, 2017 the Ninth Circuit affirmed the district court's dismissal of a proposed class action complaint in Kwan v. SanMedica Int'l[1], thereby confirming that California's consumer protection and competition laws do not permit a private citizen to bring actions based only on allegations that the challenged advertising language lacked proper scientific substantiation.
Kwan involved the over-the-counter amino acid supplement SeroVital.  Plaintiffs' operative complaint alleged that the defendants falsely represented that the product was clinically tested to, among other things, boost human growth hormone by a mean of 682%.[2] 
The plaintiffs in Kwan argued that the complaint sufficiently alleged false misrepresentations because the "clinically tested" representation on the packaging and the claims that growth hormone levels are associated with certain health benefits falsely implied that the defendant's product claims were based on credible scientific proof.[3]  The Court rejected this argument on the basis that these allegations were conclusory as opposed to disproven.  The Court also rejected plaintiffs' invitation to incorporate Lanham Act provisions into California's unfair competition and consumer protection laws by distinguishing between "establishment" and "non-establishment" claims, noting that the California appellate court "made plain that the plaintiff carries the burden of proof in false advertising actions."[4]
On the same day that Kwan was decided, the Ninth Circuit upheld the dismissal of similar false advertising claims in Engel v. Novex Biotech, LLC.  In Engel, the plaintiff alleged that the defendants falsely represented on the packaging that the product was a "clinically tested human growth hormone secertagogue" that would provide a "682% mean increase in serum growth hormone levels."[5]  In support of this claim, the plaintiff simply alleged that there were no studies showing that any of the ingredients of the product provided the increased HGH levels represented on the packaging.  Relying on its reasoning in Kwan, the Ninth Circuit found that neither California's Unfair Competition Law nor the California Consumer Legal Remedies Act provides a consumer with a private cause of action to enforce the substantiation provisions of California's unfair competition or consumer protection laws.  Thus, the Court concluded that the plaintiff's complaint did not allege sufficient facts to support a claim that the defendant's advertising claims were actually false.
The burden of proof in these false advertising claims is also quite high for plaintiffs able to survive a motion to dismiss.  For example, in Kathleen Sonner v. Schwabe North America, Inc. et al.,[6] summary judgment was granted because the only evidence of falsity submitted was expert testimony criticizing the studies upon which defendant relied. The Court determined that questioning the strength or significance of a study that the defendants contend supports their product marketing claims is not enough to prove their falsity.  Further, since plaintiff failed to offer principled critiques of each of the studies finding beneficial effects of the defendants' product, plaintiff failed to submit evidence upon which a jury could unequivocally conclude the claims made were false.
The prohibition against private plaintiffs bringing consumer protection claims based on lack of substantiation is not limited to California.  For example, under Illinois' Consumer Fraud Act, the plaintiff has the burden to show the actual falsity of the alleged misrepresentations, and mere allegations of lack of substantiation is not sufficient.[7]  Additionally, allegations of lack of substantiation is insufficient under the New Jersey Consumer Fraud Act.[8]
All of the above is positive news for manufacturers and retailers.  It means that in bringing consumer claims based on state laws in California and other states such as New Jersey and Illinois, private citizen plaintiffs cannot rely upon allegations that a defendant's marketing claims are not supported by reliable clinical trials.  Instead, plaintiffs must allege facts that support actual falsehood of the marketing claims.  Therefore, when manufacturers and retailers are faced with these claims, it is important to take a close look at the pleadings to assure that actual falsehood is alleged.  Even if actual falsehood is alleged, defendants may be able to get dismissed on summary judgment if the plaintiff cannot prove actual falsity.
[1] 854 F.3d 1088 (9th Cir. April 21, 2017).
[2] Second Amended Complaint, Par. 1, Doc. No. 42, Case No. 3:14-cv-03287-MEJ (N.D. Cal. Dec. 1, 2014.)
[3] 854 F.3d at 1096-97.
[4] 854 F.3d at 1097-98.
[5] Second Amended Complaint, Par. 1, Doc. No. 48, Case No. 3:14-cv-03457 (N.D. Cal. Dec. 8, 2014.)
[6] See Order Granting Defendants' Motion for Summary judgment, Doc. No. 89, Case No. 5:15-cv-01358 (C.D. Cal. Feb. 2, 2017).  The order has been appealed by plaintiffs and is currently pending in the Ninth Circuit Court.
[7] In re Bayer Phillips Colon Health Probiotics Sales Practices Litig, 2017 U.S. Dist. LEXIS 58651 *26, 2017 WL 1395483 (D.N.J. July 13, 2017.)
[8] Franulovic v. The Coca Cola Company, 390 F. App'x 125, 128 (3d Cir. 2010).