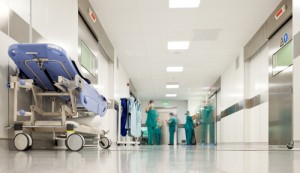 Earlier this year Olympus Corp. ("Olympus") announced that it would recall and redesign its TJF-Q180V duodenoscope following its link to deadly patient infections in the United States and abroad.  This situation presents an important cautionary tale and one that is not strictly limited to medical device manufacturers.
A duodenoscope is a reusable medical device and is used in more than 500,000 procedures a year in the United States.  It is a flexible, lighted tube that can be threaded through the mouth, throat and stomach to the top of the small intestine.  Duodenoscopes are used in a specific procedure called an endoscopic retrograde cholangiopancretography or ERCP.  The use of duodenoscopes provides an alternative to traditional surgery and can be used to drain fluids from pancreatic and biliary ducts which may be blocked by tumors, gallstones or other conditions.
The duodenoscope, unlike other gastric scopes, contains a hollow chamber which allows for the injection of contrast dye or the insertion of other instruments to obtain tissue samples.  It also contains a moveable elevator part at the tip.  This elevator changes the angle of the accessory existing in the accessory channel and allows it to access ducts to address problems with fluid drainage.
Keeping in mind that hindsight is 20/20, Olympus' issues began in 2010 when Olympus modified the scope by redesigning them to seal a narrow internal channel in the hopes of keeping out blood and infectious materials.  The challenge in cleaning and disinfecting the duodenoscope stems from the fact that some parts are very hard to clean.  For example, the elevator portion of the device contains microscopic crevices that cannot be reached with a brush thereby permitting residual body fluids and debris to remain after cleaning and disinfection.  And, as it would be later alleged, this closed channel design actually allowed bacteria to remain inside the device.
Olympus' first sign of major trouble came in 2012 when Olympus received reports from the Netherlands regarding infections linked to use of the duodenoscopes.  While Olympus issued a European safety alert, no warning was issued to hospitals in the United States.  Similarly, no notifications were provided to the FDA notwithstanding the fact that under Federal law, manufacturers exporting devices under section 801(e) or 802 of the Food Drug and Cosmetic Act are required to comply with 21 CFR part 803, including the requirements for written Medical Device Reporting ("MDR") procedures [21 CFR 803.17], MDR files or records [21 CFR 803.18], and MDR reporting requirements [21 CFR 803.10(c)].
Problems began to mount in the United States in September 2013, at which time Virginia Mason Hospital and Medical Center in Seattle and a hospital in Chicago began linking antibiotic resistant infections in patients to the use of the Olympus duodenoscope.  Around this same time, in early 2014, the FDA sent a letter to Olympus stating that Olympus was marketing the scope without FDA clearance following the scope's 2010 redesign.
In the United States, medical devices fall into one of three classes.  A Class I device is the lowest risk.  These devices are subject to general controls.  Examples of Class I devices are manual toothbrushes and elastic bandages.  Class II devices pose moderate risk and are subject to general and special controls. Examples of Class II devices are single use scalpels and electronic thermometers.  Class III medical devices present the highest risk and are subject to general controls and premarket approval.  Examples of Class III devices are heart valves and pacemakers.
Generally speaking, a device may come to market generally through one of four ways: (i) 510(k) or Premarket Notification, (ii) PMA (Premarket Approval), (iii) De Novo (Evaluation of Automatic Class II Designation) and (iv) HDE (Humanitarian Device Exemption).  As the FDA's website explains, some Class I and most Class II devices require a 510(k) premarket notification.  Most Class III devices require full PMA.
The original Olympus scope was a class II device that came to market under a 510(k).  This required Olympus to demonstrate to the FDA that the device was as safe and effective and "substantially equivalent" to an approved device already on the market.  See 21 CFR § 807.92(a)(3). Subsequently, Olympus took the position its 2010 modifications to its scope did not require a new 510(k). The FDA disagreed.  Subsequent 510(k)s are required to reintroduce a device that will be significantly changed or modified to the extent that its safety or effectiveness could be affected.
It is estimated that from approximately 2013 to the present, at least 141 patients in nine cities across the United States, including at major medical centers such as UCLA, have been infected during ERCPs with Olympus scopes.  In January 2015, a Senate investigation was initiated into a superbug outbreak in U.S. hospitals and their suspected link to duodenoscopes.  In January 2016, a Senate report concluded that the Olympus duodenoscope could harbor bacteria even after cleaning and that such bacteria could be transmitted to other patients.  Not surprisingly, numerous lawsuits have been filed against Olympus and the hospitals in which the scopes were used.
Perhaps one of the most interesting of those lawsuits is Bigler v. Olympus America Inc., et al.  Teresa Bigler sued Virginia Mason and Olympus after her husband died of pancreatic cancer and an E. coli bacterial infection contracted from an Olympus duodenoscope.  Mr. Bigler was one of 11 patients who died after an Olympus duodenoscope was used on them during procedures at Virginia Mason.  The lawsuit sought an injunction forcing Virginia Mason to inform 31 other patients and their families that they were involved in the outbreak.  In a surprising turn of events, in May 2015, Virginia Mason joined Ms. Bigler's lawsuit against Olympus alleging that Olympus failed to warn Virginia Mason about safety risks associated with the duodenoscopes.  This is the last place any manufacturer would want to find itself.
There are some important lessons to be learned from the Olympus duodenoscope recall that can help Class I and II device manufacturers better handle what to do if things go wrong.[1]
First, if you are redesigning an existing class I or II device, be certain that you are complying with all regulatory requirements.  Olympus maintained that FDA clearance was not required for the redesign because it was merely a modification to its previously cleared scope, a position the FDA refused to adopt.  It is critical to ensure that the question of whether some sort of clearance or approval is required is asked and answered.
Second, when a problem is reported, regardless of where, take a close look at the device and its history.  Ask if there have been device modifications and what the goals were of those modifications.
Third, when receiving reports of complaints, investigate the potential scope and the need to meet reporting requirements and if you are reaching the proper audience.  Much has been made of the fact that in 2012 Olympus received reports of infections abroad and that Olympus warned European hospitals, but not hospitals in the United Stated or the FDA.  Carefully consider the global reach of potential issues.
Fourth, if you are in the business of providing services that utilize a certain device and there is a product issue or recall, you must consider your obligation to notify those who may have been harmed by the use of the device.  This point is what led to the lawsuit against Virginia Mason and the request for injunctive relief requiring Virginia Mason to notify patients on whom contaminated scopes may have been used.
Fifth, if a recall is necessary, check for all industry guidelines. For example, the FDA provides industry guidance for a wide variety of situations and devices and dictates the time frames within which certain actions must be taken.
No one sets out to put a medical device into the stream of commerce that will harm someone, but when something goes awry, the steps above will help you to manage the crisis and set things on the right course as quickly as possible.
---
[1] Class III devices are generally subject to stricter controls and regulatory requirements.