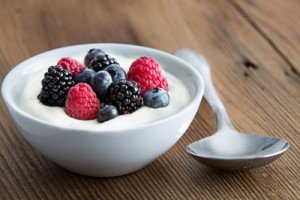 This month, United States District Judge Sam Sparks of the Western District of Texas dismissed a Second Amended Consolidated Complaint in an MDL styled In re: Whole Foods Market, Inc., Greek Yogurt Marketing and Sales Practices Litigation.  At issue in the MDL was the label for Whole Foods' "365 Everyday Value Plain Greek Yogurt," which listed the yogurt as having 2 grams of sugar per one cup serving.  According to the plaintiffs, this statement was false because the yogurt contained 11.4 grams of sugar per one cup serving.  To support their claim, the plaintiffs relied solely on six tests conducted by Consumer Reports.  The plaintiffs did no independent testing of their own.
The defendants sought dismissal on the basis that the plaintiffs' claims were preempted by the Food, Drug & Cosmetic Act and FDA regulations.  The applicable regulations provided clear standards for nutrient testing.  Specifically, the regulations required that sampling consist of "12 subsamples (consumer units), taken 1 from each of 12 different randomly chosen shipping cases."  The Court agreed with the defendants that the plaintiffs' claims were preempted because the testing conducted by Consumer Reports did not comply with the regulations.  In fact, the opposite was true.  The Consumer Reports testing only utilized six samples, whereas federal regulations called for twelve.  To that end, the Court found that the plaintiffs sought to impose testing that was more burdensome than what was required under federal regulations.
While In re: Whole Foods Market, Inc. involved food items, the underlying principles can be used in any matter in which a product is labeled or manufactured pursuant to government regulations and standards.  This case proves to show how important it is to constantly monitor applicable standards and regulations.  If a plaintiff is attempting to hold the defendant to standards higher than those promulgated by the federal government or other governing body, the complaint should be dismissed under the doctrine of preemption.
It is important to keep in mind, however, that it is better to be proactive than reactive.  As anyone who has faced litigation in the past knows, time is of the essence once a complaint is filed and served given the limited amount of time (only 21 days in federal court) before a response must be filed.  Regularly staying informed of applicable regulations and standards, and having that knowledge readily available, will significantly assist the initial investigation and could prove to be pivotal in a motion to dismiss.
Whether you are looking for guidance in ensuring that products comply with applicable regulations or are currently facing litigation, Cozen O'Connor has the experience you are looking for when navigating the complex world of government standards and regulations.